Bronx Tails Cat Rescue, Inc. is a non-profit 501(c)(3) charitable organization.
We are volunteers, dedicated to improving the lives of local stray and feral cats in the Bronx and Harlem. We perform Trap-Neuter-Return of stray and feral cats living in managed colonies in our communities, provide medical care for sick and injured feral cats, and rescue friendly strays for adoption to forever homes.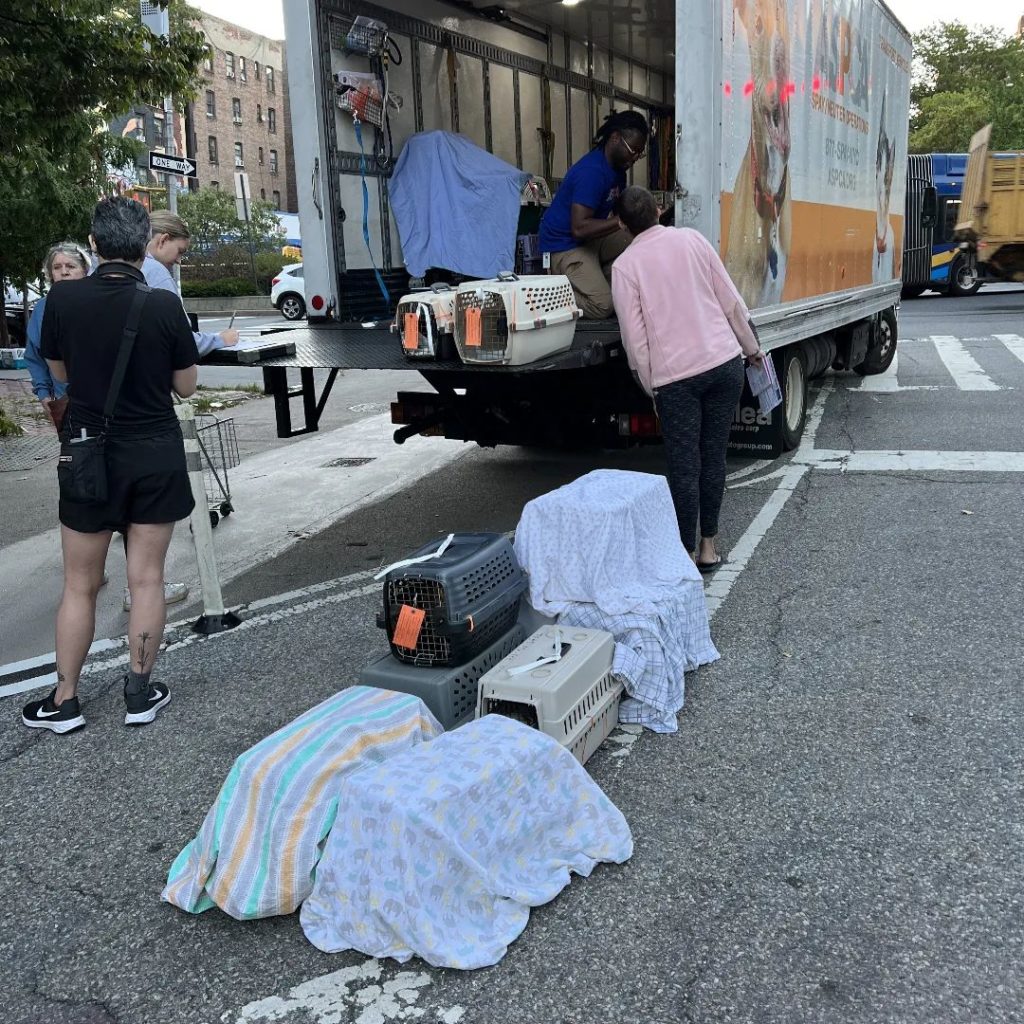 Though we are NOT a shelter and can not take in any surrendered pets, we may be able to make helpful (or at least practical) suggestions.
More about T-N-R (Trap, Neuter, Return), click here →
Ways to Help Us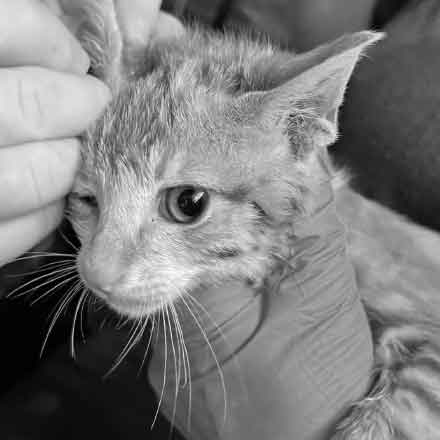 Give if you can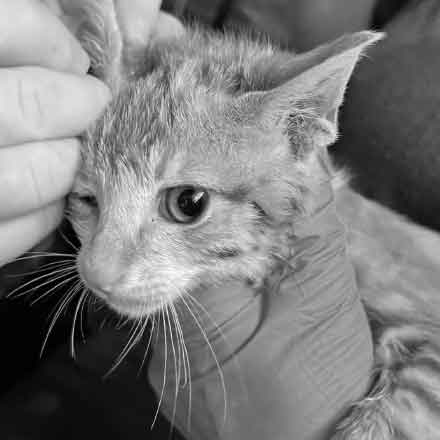 Lend us a hand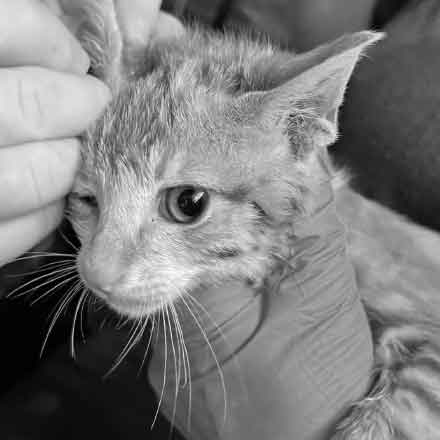 Open your home
More about BRONX TAILS and TNR
Our Mission
Bronx Tails Cat Rescue's mission has always been to improve the lives of feral and stray street cats. From the onset, this has involved as much Trap-Neuter-Return (TNR) as we could cram into our lives, bathrooms, spare rooms or whatever any of us could manage to use when the cats returned from surgery and needed a spot to recover in before they could be safely released.
Our next good idea was to have three of us buy a 3-family house with a basement or garage space that we could dedicate to post-surgery recovery. But this was in 2009 and the Economy said "Nuh-uh. Nope. Don't think so." to this plan. But two of us convinced the third would-be homeowner that she could get her own place. A friend found a hovel-for-sale in an unfamiliar neighborhood. There was potential in the hovel and our very generous friends at Classic Restoration ripped, stripped, and refashioned it into a cozy little house with a basement set up to efficiently and comfortably hold cats before and after surgery.
For the first six years of our TNR efforts, we never managed to find the time to figure out and file the paperwork to allow us to become a legitimate 501(c)(3) charity. A few years ago a kind, smart attorney offered to take on the task. Thanks again, Chuck.
Our focus on TNR continues, despite the vagaries of life, crazy weather and the sad fact that there are only 24 hours in a day. Now that we have recovery space – and Lieutenant Lou joined our crew – we have also been able to take in sick and injured street cats and care for them until they are healthy. It is a relief and privilege to be able to take in gravely ill and elderly feral cats so that they might be warm and comfortable in their last few hours, or days. This is our girl Multi's second winter of "last few days!" We've done our best to give many of these cats some comfort when their time came to cross over the "Rainbow Bridge." We've recovered many cats with horrific injuries from cars, raccoons, people, dogs, and everything else that happens in their sometimes perilous lives.
We also have a few permanent residents with special needs and conditions that make them unadoptable, but not unlovable. More temporarily (we hope!) in residence and in foster care is an ever-shifting crew of wonderful adoptable cats and kittens just waiting for the right person – please tell your friends! Our fosterers take some of these cats into their homes, treat them like family, and cope with and promote our efforts to link them to forever homes and families.
Our efforts to provide medical care to these sick, injured, elderly, and adoptable cats has shrunk the space we have available for TNR recovery. To address this, we are yet again reconfiguring the basement to allow us to do even more TNR in the coming year, in addition to providing care that will relieve the suffering of the sick and injured cats who cross our paths.
Our Impact (stats from 2022)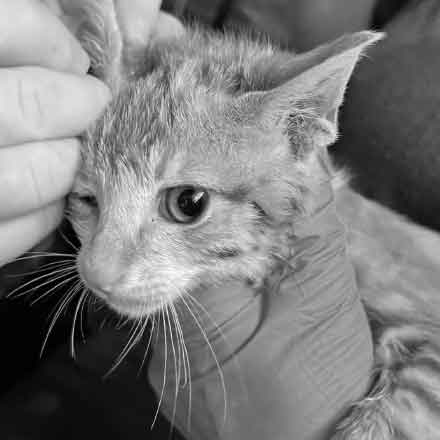 285
The number of cats adopted and found homes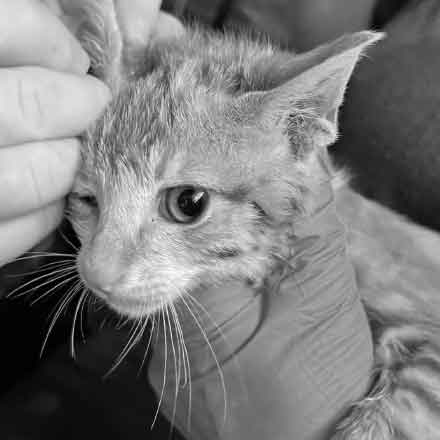 95
Placements with other rescue partners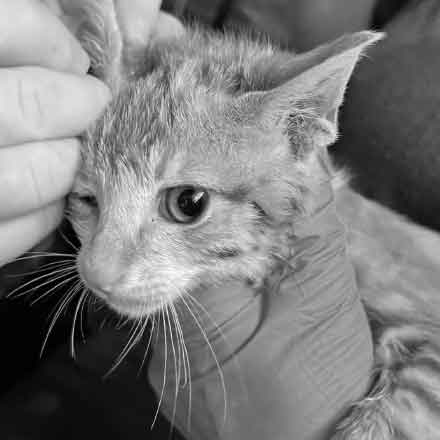 50-100
Cats in foster care at any given time